80s Party Ideas
Decorations
The 80s was all about bright colours and bold shapes. Decorations could include themed banners and bunting, original 80s posters with pop stars and film stars of the era.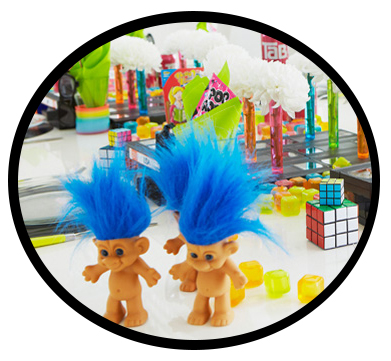 C
ollect lots of neon items to help decorate your venue. Hang items from the ceiling and group them together on tables to recreate a focal point.

You could make signs on A3 sheets of white card
with 80s phrases including:
'Just Say No'
, Frankie Says Relax, I love the 80s or 'Choose Life'.

Decorate your tables with fibre optic lamps and 80s sweeties for your guests
to try like Space dust/popping candy, sherbert dib dabs and space ships.

If you are holding your party in a venue with male and female toilets put a female 80s pop star on the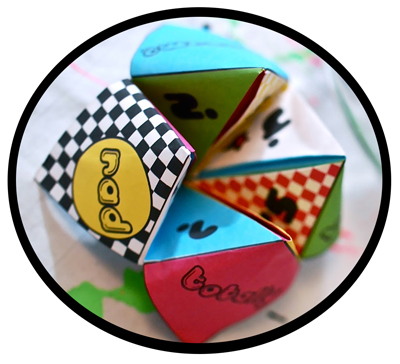 girls and male on the boys. Get hold of an old Poloroid Camera – try ebay. You could then take pictures of your guests and create a 'Class of '83' wall display.

Have 80s Objects around the venue including Rubiks Cubes, Walkmans, Morph models, big mobile phones and inflatible guitars.

Make a giant Rubik's Cube from a large square cardboard box painted in six primary colours. and then create a black grid with black parcel tape.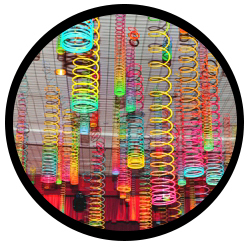 Decorate you room or hall with old 80s records.
You can buy this at second hand shops and donate them back to the shop when you've finished with them. You could even hang them with fishing line from the ceiling.

Another idea is to cut shapes such as circles, triangles, and squares from neon colored cardboard and create colour montages on your walls.

Have lots of balloons decorating your venue. Include neon coloured balloons, I love 80s balloons and 80s slogan balloons.
Get old copies of 80s Magazines from Ebay and have them dotted around your venue for your guests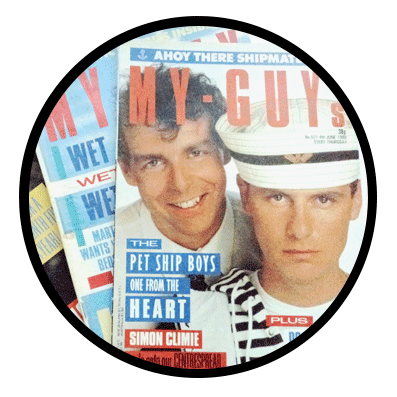 to read. Popular 80s magazines include Smash hits, My Guy, GIRL, I-D, FACE, No. 1, Q Magazine, ELLE and the Record Mirror.

Collect old toys to dot around the party. Old 80s toys include:
Action Force

,

Action Max

,

Atari 2600

,

Barbie

,

Batman

,

Big Trak

,

Cabbage Patch Kids

,

Care Bears

,

Chatter Telephone

,

Domino Rally

,

Etch A Sketch

,

Garbage Pail Kids

,

Glo Worm

,

Gobots

,

Guess Who?

,

He-Man

,

My Little Pony

,

Rainbow Brite

,
The Real Ghostbusters
,
Record Breakers book,
Rubik's Cube
,
Simon (game)
,
Slime (toy)
,
The Smurfs,
Spiral Zone
,
Sylvanian Families
,
Teddy Ruxpin
,
Teenage Mutant Ninja Turtles action figures
,
Transformers
.

80s Party Ideas - Food and Drink

For food think 80s Children's Party Bufffet! Vol au vents, sausage rolls, pineapple and cheese on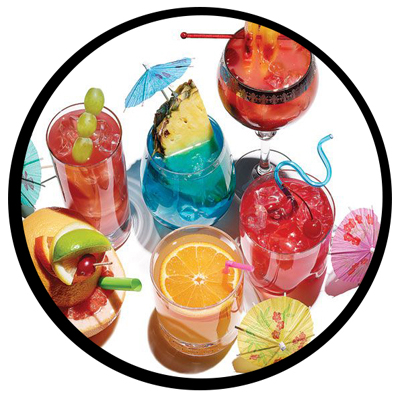 cocktail sticks,
party rings, iced gems, wagon wheels, twiglets, monster munch, ritz biscuits and space invaders.
Drinks of the 80s include Babycham and way over the top cocktails with lots of umberellas and sparkly bits in,
Del Boy Style!
Put out bowls of 80s sweets for your guests to nibble on including Space Dust, Wham bars, Sherbert Fountains, Flying Saucers, Candy necklaces, Gold rush bubble gum and love heart sweets.
Look for paper cups and plates in bold and dramatic colors, neon colors, animal prints or black-and-white geometric patterns. You could print of some 80s themed stickers to put on paper cups to jazz them up.
Create 80s themed cakes for your guests to enjoy. Asdas sell packets of mixed coloured royal icing in their
cake decorations section.

80s Party Ideas - Music

Play 80s complilations albums or get hold of Now! complilation CD's from the 80s.

Popular bands and artists of the 80s include Duran Duran, Adam and the Ants, Ultravox, Simple Minds, Paul Young, Toyah, Blondie, The Police, Culture Club, Queen, The Cure, Kylie Minogue, Jason Donovan, Madonna.

80s Party Ideas - Games
Play 80s themed trivia games. Make up questions about the era and divide your guests into teams

.
Leave out 80s board games including Twister, Buckaroo or Operation for your guests to play.
Have a 80s fancy dress competition including a makeshift cat walk with compere and give prizes to the best dressed, most obscure etc.
Other ideas for competitions include: 80s Break Dancing Contest, 80s song Lip-syncing Contest, Air-guitar Contest and a Moon-walking Contest.
Set up a games station on your TV with a battery operated 80s game machine including Space Invaders and Pac Man. You can usually pick these up at car boot sales or from Ebay.
Films and Telly Programmes

Big films of the 80s included:

Back to the Future, Bill and Ted, Ghostbusters, Indiana Jones, The Breakfast Club, Flashdance, E.T,

Pretty in Pink, Ferris Buellers Day off, Annie, Aliens, Blade Runner, Blue Velvet, Brazil, The Shining

and Star Wars.

Telly programmes of the day included Swap Shop, Grange Hill, Neighbours, Smurfs, Danger Mouse,

Muppets, A team, Baywatch, Dallas, Miami Vice, Knight Rider, Red Dwarf and the Young Ones.

Any characters from these 80s Films and 80s TV shows would make great fancy dress costumes.

Great 80s Party Ideas Gallery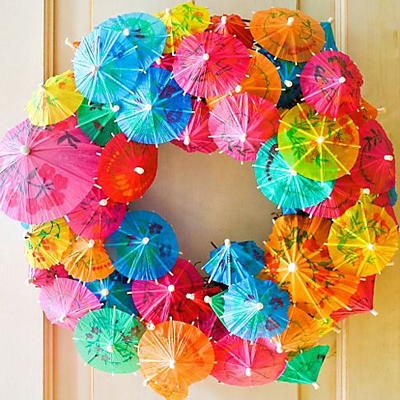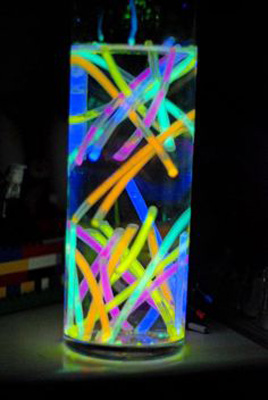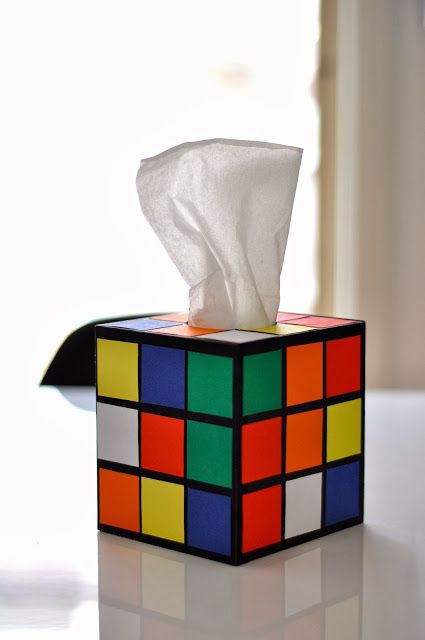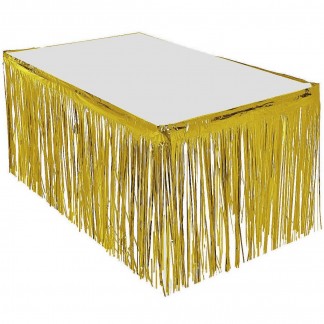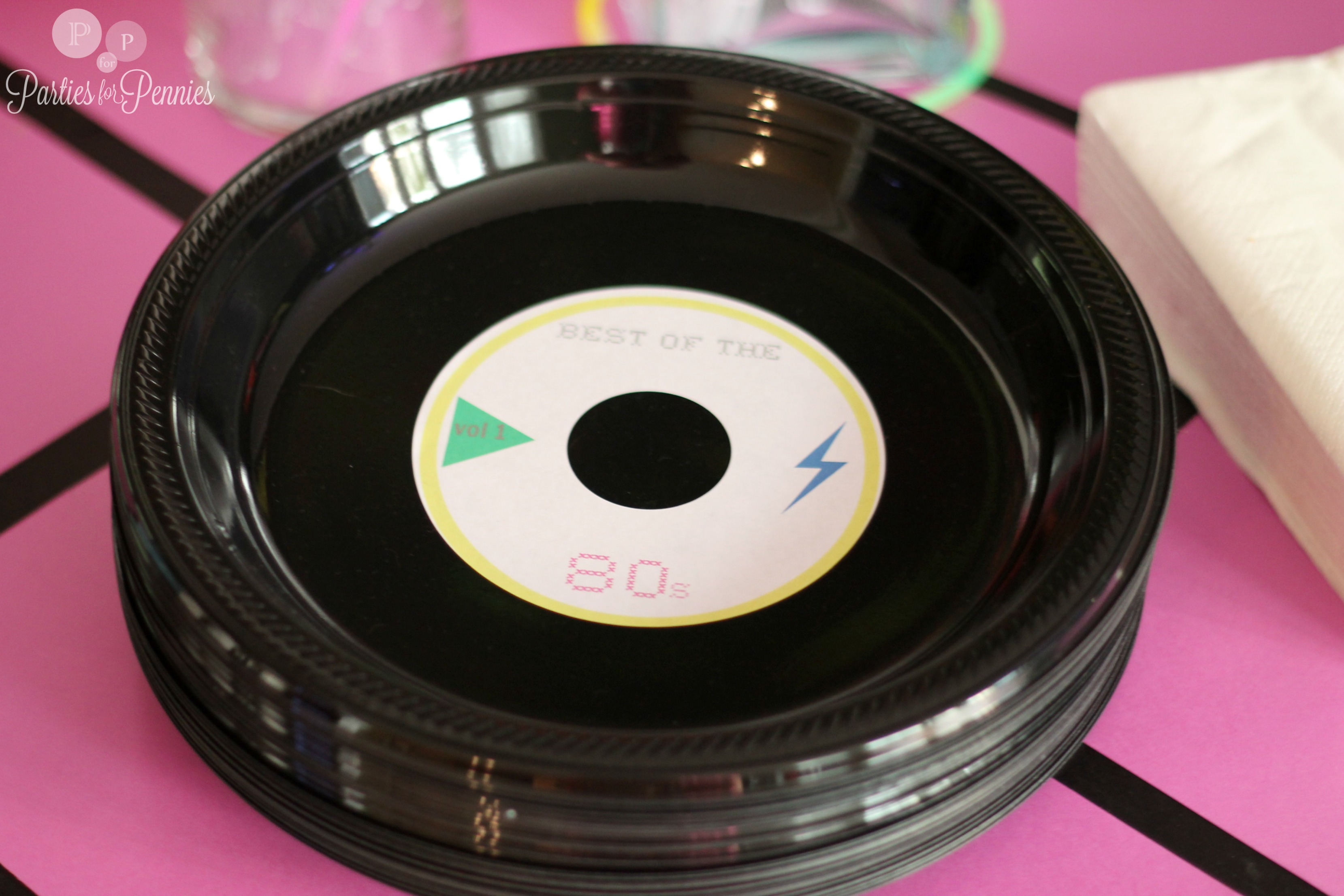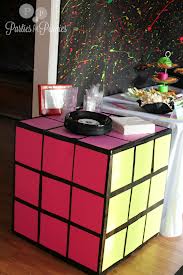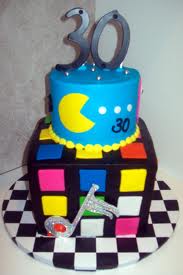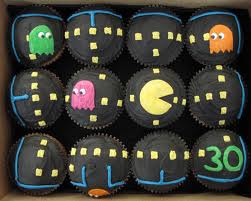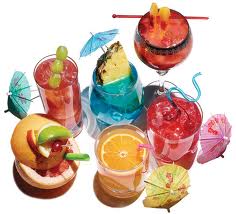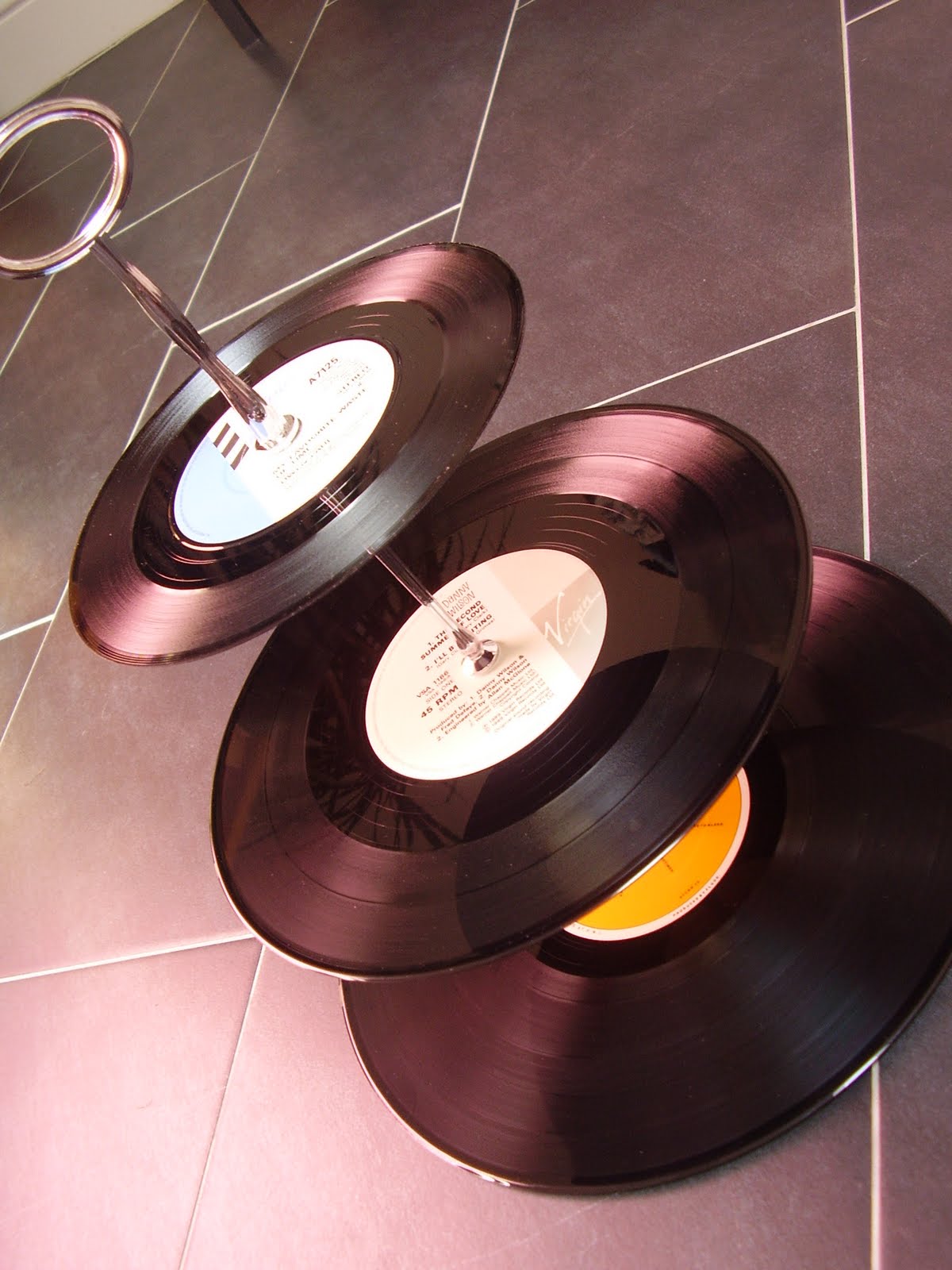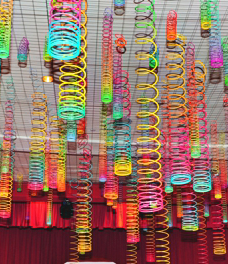 Great 80s Ideas Websites
http://www.simplyeighties.com/

- Great website for 80s nostalgia, fashion ideas, fancy dress links and retro gifts.
80s Party Entertainers



Club Visage is an interactive 80's Disco Experience, guaranteed to
knock on your nostalgic door with our FANTASTIC 80's Music and quick witted humour.
Click on the link below for more information:
https://www.80sclubvisage.co.uk/home.html